Health Ministry recovery program
WE WELCOME ANYONE WHO:
Has a desire to stay clean and sober
Has a hope to rise above the pain and turmoil engendered by the addiction of a loved one
Wishes to break the bondage of compulsive behavior
who is clean and sober and
who has a family member or loved one suffering
who is living with the struggles of emotional or mental health challenges - depression - bipolar - mood disorders ADHD
who is powerless over people, situations and things (mental health, physical health, cancer)
To learn more about Adventist Recovery Ministries, DOWNLOAD THE BROCHURE.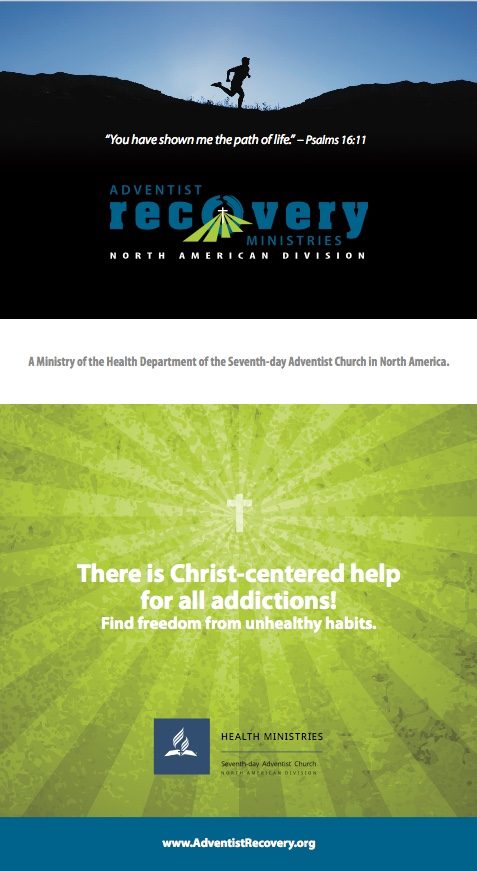 Trying to Fight an Addiction, or Know Someone Who Is?
Unhooked, a show on Hope Channel, focuses on common addictions and unhealthy behaviors.  Watch the trailer below.
Watch online - Unhooked, a show on Hope Channel
Access online at www.hopetv.org/unhooked